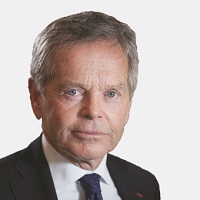 Simon Murray, Shareholder and Executive Chairman

He lived in Asia for over 40 years, 14 of which were spent with the Jardine Matheson Group, which designed the business activity and the commercial strategy.
Later, he founded the consulting firm 'Davenham Investments', in joint venture with NM Rothschild, has sold the shares and became the CEO of the group Hutchison Whampoa in 1984, a position he held for 9 years.
And 'considered the pioneer' which paved the way for the Hutchison Group in the mobile business and negotiated the rights to develop ORANGE, now the leading European network of NCPs.
Simon Murray has co-founded Distacom Holding, which invested in the mobile telecom operators such Madacom, Spice Telecom India, Hong Kong Sunday, Papa New Guinea, New Zealand, Japan, and other regions of African and Central America.
Simon Murray is chairman or member of the Boarding Management of several multinationals, including Vodafone Plc, Hong Kong Electric, Hong Kong International Terminals, Husky Oil of Canada and Asia Satellite Telecommunications.
From 1993 to 1998, he was the Executive Chairman for the Asia-Pacific sector of the Deutsche Bank Group.
He is currently president or director of a number of companies including Glencore, Cheung Kong Holdings, Compagnie Financiere Richemont SA, Vivendi, Hermés Int., Asia Chairman of Corporate Finance, Ltd Huawei, China Petroleum.
Chief Executive Officer - CEO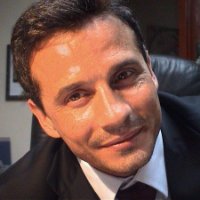 Andrea Della Balda, Founder Shareholder and CEO

Andrea Della Balda (RSM 1967 - Married - 3 children) has spent last 25 years of his career in Telecommunications and IT fields, in San Marino and in Europe.
Today is a partner and senior manager of some of the most important telecommunication companies in San Marino.
In 1991 he founded his first company Infotel Srl and in 1996 he created FOTONICA, one of the first web design companies for Internet and multimedia services on the local market.
In 1999 he participated in the creation of several Telecommunication companies, like Telefonia Mobile Sammarinese Spa and BBS S.p.A.