Easy VOICE
Voice termination everywhere and always with hi quality.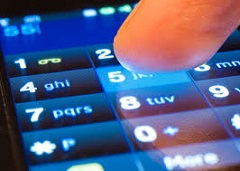 SMT is internationally organized for its 'best in-class' international voice solutions.

Without compromising price competitiveness, SMT offers:
• High level of reliability and quality delivery over all destinations and routes;
• Continuous monitoring of call quality, with proactive rerouting in the event of a network
issue and/or degradation in voice quality;
• Best handling of calls, including OCN and MSRN, transmitted over directs and the best
quality routes;
• Highest priority in case of Trouble Tickets, to ensure excellent response times.
Supported by a solid and stable infrastructure, SMT international gateways are situated in different locations, guaranteeing the maximum level of redundancy.

For customers where cost-effectiveness is a business priority, SMT can offer optimum solutions to fulfill their requirements.